SimpleSource
MBS' ordering tool gives stores access to more wholesale inventory at multi-discounted levels and streamlines your wantlist process. With this way to manage orders, stores maximize their list fulfillment and easily source from the marketplace.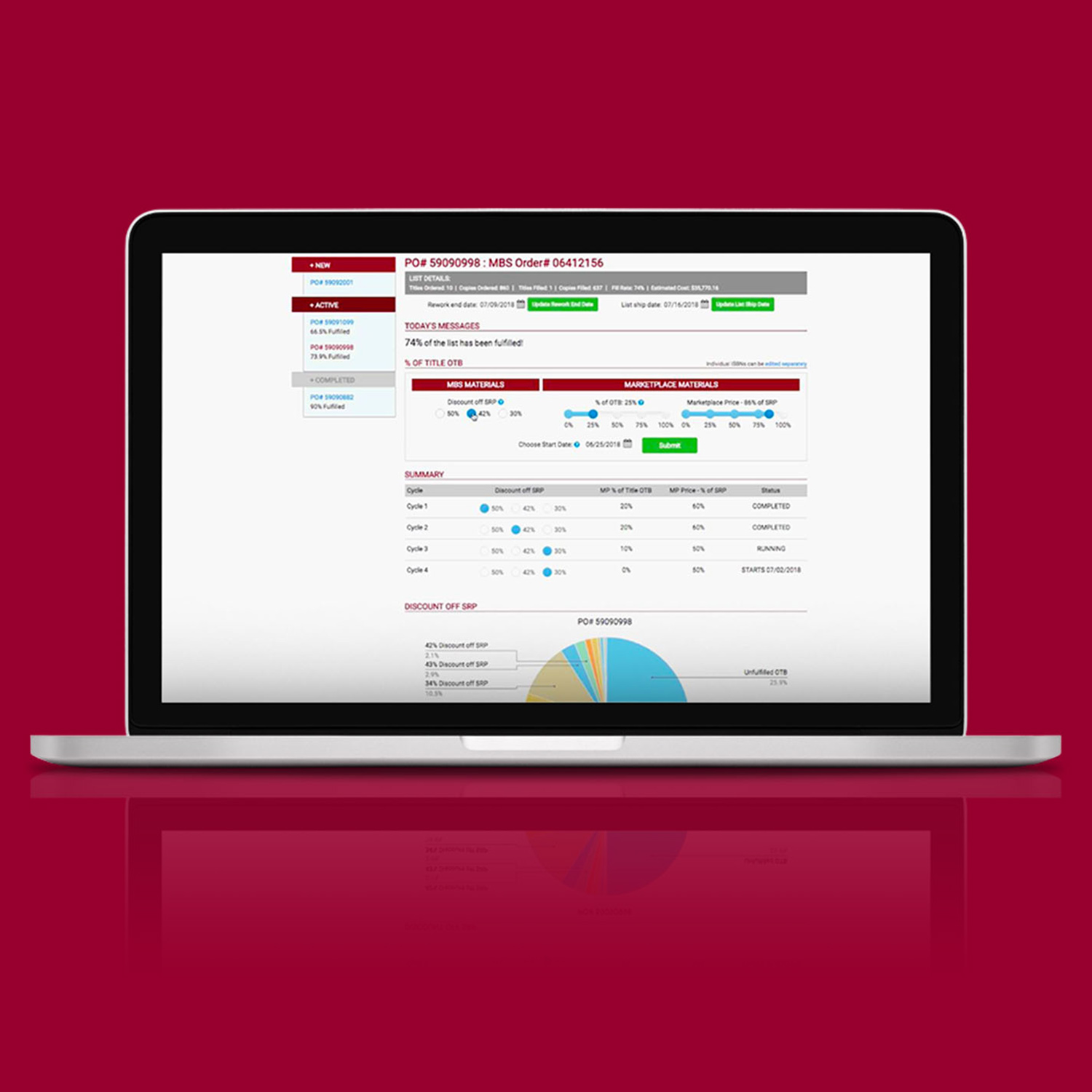 More books for a lower average cost
Get access to more inventory at multi-discounted levels. Set your price thresholds, adjust your open-to-buy parameters and watch fulfillment increase in real time as your order is continually worked against MBS inventory to maximize fulfillment.
Save time
Your entire wantlist from wholesale to marketplace sourcing can be managed with one easy-to-use tool. You will no longer get multiple shipments, multiple invoices or have to search the marketplace for the books you need.
Low-risk marketplace sourcing
One of the main problems with acquiring materials from the marketplace is the risk of counterfeit material. With SimpleSource, the experts at MBS will vet every book sourced from the marketplace to make sure your store is protected.
It's been a really straight forward and easy-to-use tool. We really like that we can choose our discounts and how much of the list to open up to the marketplace — or we don't have to source from the marketplace. It's completely up to us. We can see how the list is growing and what books we're getting and the discounts we are getting on them and make our decisions from there.
Courtney Russell
Senior Course Materials Buyer, University of Washington University Store
Sign up now to get started!